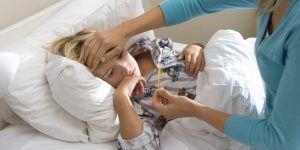 Why do we die from the flu?  Isn't it just the flu?
Dr. Pritish Tosh of Mayo Clinic: "People often forget that tens of thousands of Americans will die each year from influenza infection. The vast majority of those who die are those who have underlying medical comorbidities," says Dr. Tosh. "They have heart disease or lung disease, and influenza tips them over. And they end up dying from their underlying medical comorbidity, or chronic illness."
Inflammatory response
"We also see flu deaths in otherwise healthy people. Many of these deaths are related to the severity of influenza," says Dr. Tosh. "People can get really active inflammatory response from their body as a reaction to the influenza infection and can develop a bacteria superinfection."
"They may develop viral pneumonitis, viral infection of the lungs with influenza followed by a bacterial infections," says Dr. Tosh. "They may end up severely ill, and potentially even dying."
Multiple influenza viruses
There is still a chance of getting infected from the circulating H3N2 virus. Dr. Tosh says, "There are also other influenza viruses circulating throughout the winter , as well. So if someone has not gotten their flu vaccine, they should get it as soon as they possibly can."
The CDC is able to track pediatric flu deaths because individual states must report flu-related child deaths in the U.S. through the Influenza Associated Pediatric Mortality Surveillance System. States are not required to report flu-related deaths of those over the age 18. Many deaths, especially in those over age 65, are from complications brought on from the virus. The CDC says, "Only counting deaths where influenza was included on a death certificate would be a gross underestimation of seasonal influenza's true impact."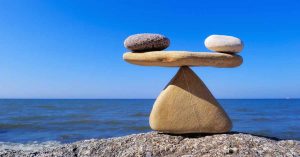 Since we have the 'cormorbitity', we remain vigilant – knowing that just because it's finally SPRING- we still have to be watchful.
Be careful out there and enjoy SPRING! Even if you are covered with large piles on SNOW – it's  just around the corner!
Later
C