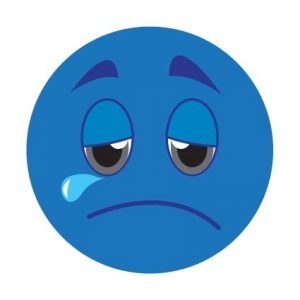 Most people who know me think I'm always full of energy and have a sunny disposition.  Those people don't see me when I'm NOT that person. That's when I go into hiding.
Following a challenging summer- we left to snowbird for the winter.   Right before we left, I spent several days at Mayo getting all my parts checked.  I ended up with my foot and ankle in a brace for 6 months.
Last year it was my knees and SI joint that needed rehabbing all winter.  The year before it was my hips.  It feels like I go up and down.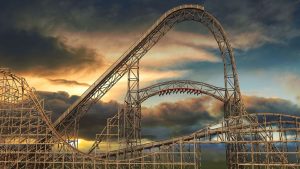 I've been in much pain while walking for several months – turns out my ankle is not connected to my tendon exactly right. Too much inflammation and fluid. Lots of damage from RA. I was depressed for the first 2 long days of driving to our destination which is a 1500 mile drive – taking 2 cars. By the 3rd day I was starting to see some light. I was feeling hopeful that my great team of physical therapists could get me going again.  I started PT last week – 3x a week ( I have Thanksgiving off)!  After only 3 visits, I'm doing so much better. I love going to PT because I am convinced this team will get me 100% back to normal. I'm excited to get walking for exercise again.  In the meantime I'm on a bike.  But these ups and downs are hard on a person – both physically and emotionally.
The one thing I KNOW FOR CERTAIN is that I'm NOT alone.  I know that YOU go through this same rollercoaster.  How do you handle it? How do your family and friends deal with it? How much guilt is attached to always having to say no- I can't go?
I am going to discuss SELF CARE in my next 2 posts.  Hopefully the second one will include some of your feedback.
Stay Tuned
As of today – I'm feeling SUNNY again. Hope springs eternal.
Later
C